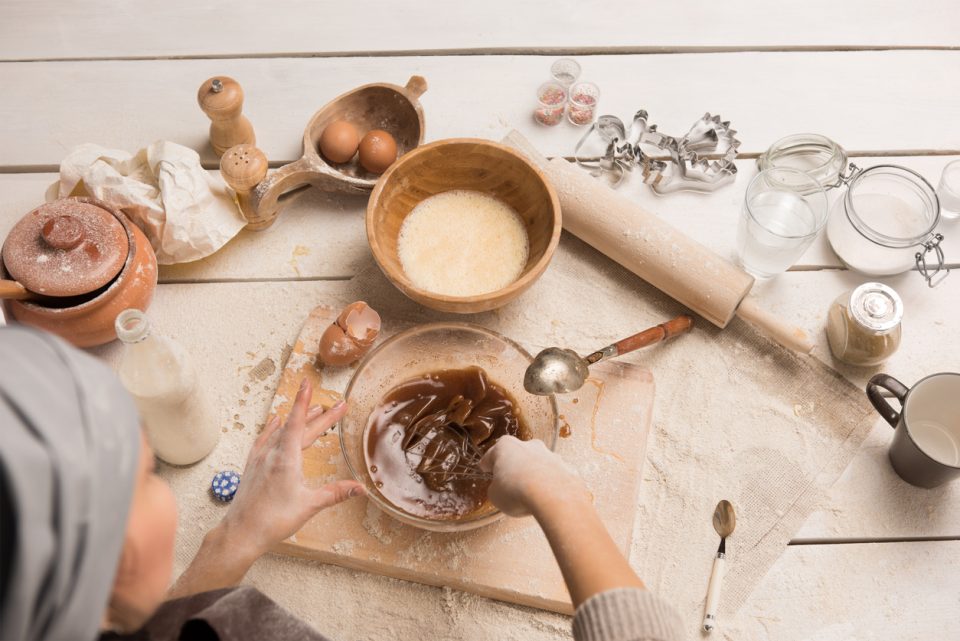 It's likely that you make your family meals on a regular basis. However, how often do you go above and beyond to make them a sweet treat? Whether you just want to cook for your family on an average weekend night or you want to go all out for a party you're attending, this bread and butter pudding recipe is out of this world. This traditional British dish is all the rage in England. But now, you can make it for yourself right here at home. It's not that difficult, so just about anyone can manage if they set their minds to it. Get the scoop on how to make this delicious dessert!
What You'll Need
You'll likely have to go to the grocery store to pick up some of the ingredients for this recipe. However, you should check your pantry to see what you already have before you go. Here is a complete list of the ingredients you'll need. Make sure you have 9 ounces of sliced brioche, 2 tablespoons of room temperature butter, and 1.75 ounces of dark chocolate melts. You'll also need one sliced ripe banana, three-quarters of a cup of thick vanilla custard, two tablespoons of milk, and a quarter cup of powdered sugar. Keep in mind that this last ingredient is optional – it's just for decoration.
You might also like: Take A Rustic Getaway Near Glendale
What to Do
First, preheat your oven to 325 degrees Fahrenheit, and grease a rectangular baking dish with a 3.5-cup capacity. Then, you should cut your brioche slices in half, spread butter on them, and arrange them in your prepared dish. After that, you are going to put the banana and the chocolate in the dish, spreading the ingredients out so that they nicely mix and meld with each other. Remember, you don't want to get too much of any one flavor in a particular spot, so take your time arranging the ingredients as necessary.
Next, you'll whisk the custard and milk in a jug and pour it over the brioche concoction. After that, you will put your prepared dish in a bigger roasting dish. In the outside dish, add some boiling water that comes up to the halfway mark on the smaller dish. Place your dish in the oven for about one hour or until the pudding is set.
When you take your dish out of the oven, be very careful not to burn yourself. Let it cool for 15 minutes before you add the sugar or attempt to eat it.
You can't go wrong with this recipe if you're looking for a dessert that's sweet and delicious! Let us know if you give this a try.
Disclaimer: The stock image is being used for illustrative purposes only, and it is not a direct representation of the business, recipe, or activity listed. Any person depicted in the stock image is a model.