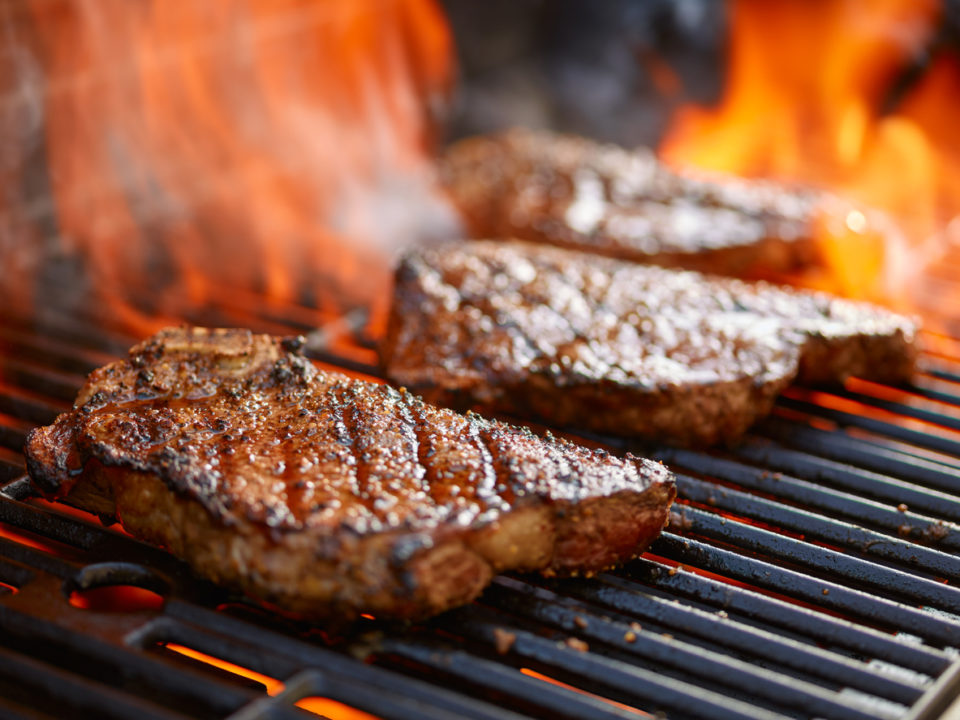 Grilled veggies are always welcome during barbecues, but the meat is the real superstar. Just think, no one asks, "Are you serving asparagus or corn?" No, they get straight to the point and ask what meat you're putting on the grill and how you're going to prepare it. Since the meat holds the entire meal together, choosing the best option is critical. You won't have any problem impressing your guests and family alike when serving one of the best meats for grilling. So, what are those meats, and how do you select them? Let's dive into the details so you'll be ready to elevate the flavors and experience at your next barbecue.
The Right Cut of Steak Can't Be Beat
If you want everyone's taste buds to go wild, you can't go wrong when throwing a steak on the grill. Well, that's not entirely true. Instead, you can't go wrong when grilling a cut of steak that'll come out flavorful and tender instead of dry and too tough to cut.
So, which steaks make the cut? If you want to receive rave reviews, choose something like a rib eye, porterhouse, T-bone, or tenderloin. You might have noticed that filet mignon didn't make the cut. It can dry out and get super tough on the grill, so it's best to sear it on the stove before putting it in the oven.
Choosing the Best Steak
Knowing what steak to get is the first step, and picking it out is the second one. Some people gloss over this part, but it's just as important since low-quality steak always tastes subpar, no matter how you prepare it.
First, make sure the steak you select has lots of marbling to lock in the flavor and tenderness. Then pick it up and see how it feels in your hands. If it's cold and firm, it's passed the second test, so it's onto the third.
Now, it's time to give it another look and check for moisture. Moisture is a good thing, but if it looks wet, put it back. Finally, select the highest grade you can get to ensure the best results.
Stick with Legs and Thighs on the Grill
You might love chowing on chicken breasts and wings, but those portions are best left for indoor cooking. When it comes to grilling, chicken legs and thighs are the ideal pieces. Both are moist and tender off the grill, and the skin crisps up nicely. On the other hand, it's far too easy to overcook breasts and wings, so they often come out dry and lacking flavor.
You might also like: Grab A Seat Outdoors At The Bay
Selecting Chicken
Choosing chicken isn't nearly as complicated as finding the right steak. You don't have to look for marbling or moisture. Instead, choose breasts and thighs that are the right size for the meal.
Which are you going to choose first: chicken or steak? If you can't decide, grab both and test your newfound knowledge on the grill. This could be the last step you need to take before turning into a true grill master.
Disclaimer: The stock image is being used for illustrative purposes only, and it is not a direct representation of the business, recipe, or activity listed. Any person depicted in the stock image is a model.