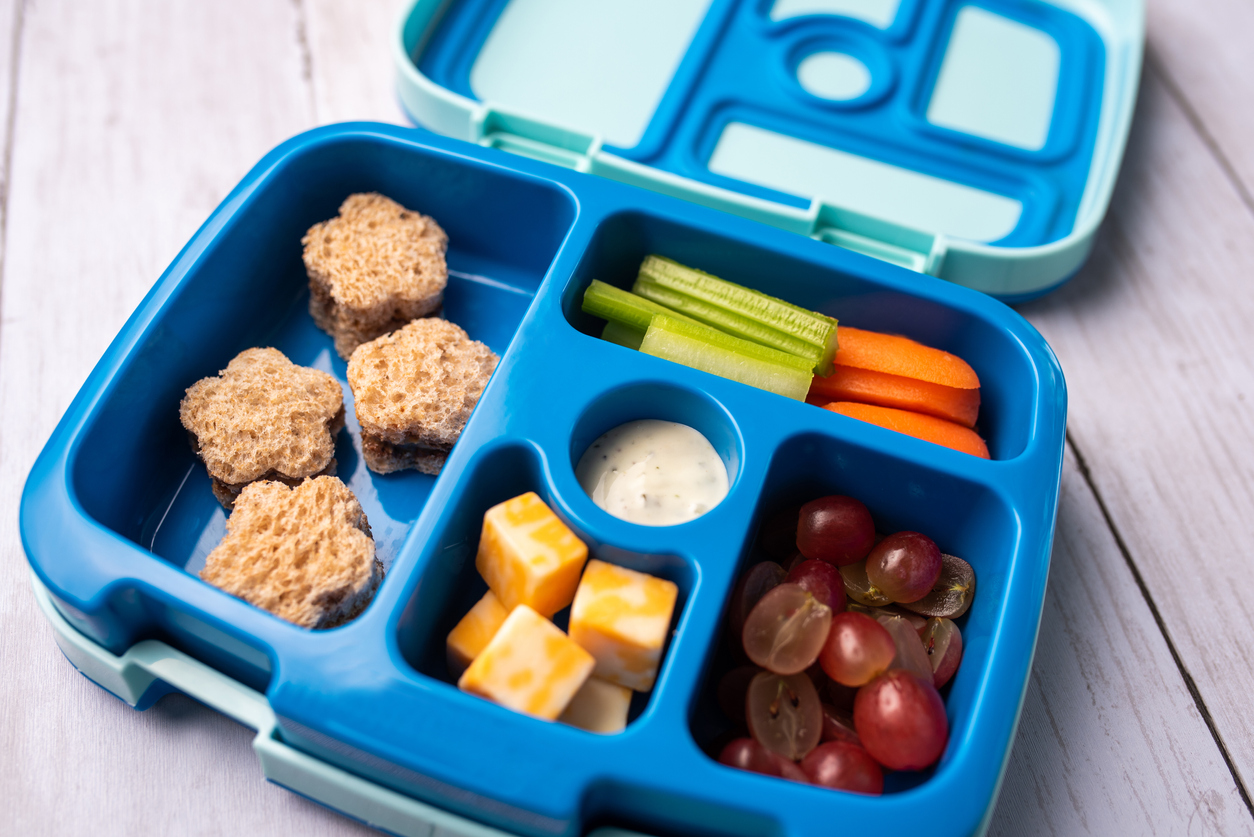 Whether your child takes lunch to school every day or on special occasions, it's important to pack healthy food that nourishes their bodies and gets eaten. It can help to make a list of foods your child likes and then draw from that list for ideas. Fortunately, with some planning, you can ensure that the food you send will make it into their bellies. Here are some back-to-school lunches that both mom and kids will love.
Bento Boxes, Baby!
Bento boxes are durable boxes with distinct compartments. These spaces allow you to pack many different items in their lunch without worrying the foods will mix. There are several reasons why bento boxes can be a great solution for school lunches. First, the compartments could prompt your kid to want to help pack them the night before. Next, you can keep the foods from mixing, which is something that many kids don't like. In addition, bento boxes are a great way to focus on portion and moderation without making kids feel like they can never have a treat.
Charcuterie Style
Keeping kids interested in their food can help them to eat enough of it to fuel the rest of their day. Finger foods fit the ticket. Slice or chop fruits, veggies, meats, and cheeses and stack them into their lunch box compartments for an array of bite-sized items they'll be thrilled to chow down on. For the finishing touch, you can include some crackers, pita chips, or wedges of tortillas to go with the other hand-held foods.
Not the Same Sandwich
Taking a sandwich to school every day can get boring quickly. So you need to jazz things up both inside and outside the sandwich. For the inside, consult the food items your kid likes for ideas of what to put in the sandwich. And it's okay to get creative by making a fruit or dessert sandwich and having the main course in another way.
For the outside of the sandwich, you have tons of choices. First of all, you can branch out from the plain white bread. Rolls, bagels, crackers, tortillas, and more can all bookend your kid's favorite sandwich fillings. However, if you opt for a larger bread roll, ensure that you include a dip or condiment so your kid doesn't feel like they're chewing on a lot of dry bread. Finally, have fun with shapes. Cookie cutters or freehand with a knife can produce fun, hand-held pockets of goodness that will look and feel fun to rediscover at lunchtime.
You might also like: Your August Gardening Checklist
Keep it Simple and Stress-free
Whether you're packing a lunch for one kid or five, complicated recipes can take their toll. Keep the back-to-school lunches simple to prepare, and you'll have it finished in no time without any stress at all. While you might worry that your kid won't like simple foods, they'll more likely love the quick, basic lunches. Bon appétit!
Disclaimer: The stock image is being used for illustrative purposes only, and it is not a direct representation of the business, recipe, or activity listed. Any person depicted in the stock image is a model.