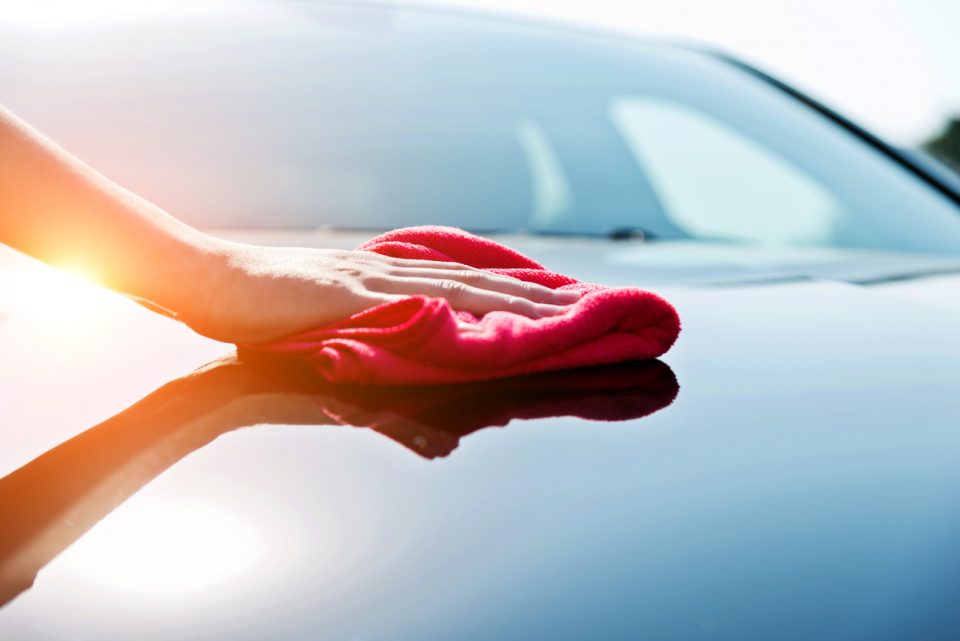 Preserving your vehicle's exterior is vital to your car's appearance. Regular washing, waxing, and polishing will leave your vehicle shining, and protect it from scratches, dirt, and debris. Deciding on which product is right for your vehicle is now easy with 13 top car scratch removers. 
Meguiar's G17216 Ultimate compound
Meguiar's Ultimate Compound holds the number one spot for several reasons. This advanced formula is capable of cutting down to the deepest layers of your vehicle's paint, repairing scratches and preventing new ones.
Turtle Wax 50734 Complete Compound
Turtle Wax leads the industry of at-home car care. This powerful compound includes a microfiber towel as well as foam applicator pads that are usually sold separately. This saves you money, without sacrificing a quality wax.
Quixx 00070-US Paint Scratch Kit Remover
Similar to the Turtle Wax compound, the Quixx Scratch Kit Remover comes with a complete kit of foam applicators as well as a microfiber towel. This remover comes in just behind Turtle Wax because of the small size of the bottle that only lasts for a few applications.
3M 39071 Scratch Removal System
Also a complete kit, the 3M Scratch Removal Kit is designed to be used with power tools. Using a power tool to buff and wax your vehicle makes for a fast and ultra-efficient experience.
Formula 1 Scratch Out
Although this product does not come with a complete kit, all you need to make your car shine is the product and a clean, dry cloth. This less-invasive product prevents damaging your vehicle with otherwise abrasive waxes.
3M 39044 Scratch Remover
 The second of the 3M products making the list is the 39044 Scratch Remover. This product specializes in lifting and removing light scratches and water spots without damaging your vehicle's paint job.
Chemical Guys Com_129_16 Scratch and Swirl Remover
Complete with a polisher and cleaner, this product takes the guesswork out of at-home vehicle cleaning. Although this product does not come with applicators or microfiber towels, it does contain everything you'll need for removing and cleaning scratches and blemishes.
The Ultimate Car Scratch Remover System
This product could be considered an industry standard, and would likely be used by your local body shop. Although this product is one of the most expensive on the list, it is also one of the most effective.
Mothers 08408 California Gold Scratch Remover
Similar to Formula 1 and 3M, Mothers is one of the leaders in at-home car repair. This product is highly effective around high traffic areas like key holes and door handles that build up scratches over time.
Turtle Wax Polishing Compound and Scratch Remover
The second Turtle Wax product making the list, the polishing compound is designed for light to moderate scratches. It also works well with water spots and oxidation, without damaging your vehicle's finish.
Chemical Guys V36 Optical Grade Cutting Polish
This product by Chemical Guys is capable of giving your vehicle that perfect,  mirror-like finish. Although this is one of the more expensive products on the list, the V36 requires no power tools, and can be applied simply with a clean, dry towel.
Barrett-Jackson Car Scratch Remover With Polishing Compound
This scratch remover proves to leave your car as perfectly finished as the day you bought it. Although this won't work for deep scratches, the powerful formula removes swirl marks, scuff marks, and other small scratches.
You might also like: Wash Your Honda Like A Pro With These Tips
Mookis Car Scratch Remover
This innovative formula dissolves the vehicle's original paint, then reconstructs it to give your vehicle a more uniform shine. This less-abrasive product is perfect for small scratches and swirl marks.
Disclaimer: The stock image is being used for illustrative purposes only, and it is not a direct representation of the business, recipe, or activity listed. Any person depicted in the stock image is a model.