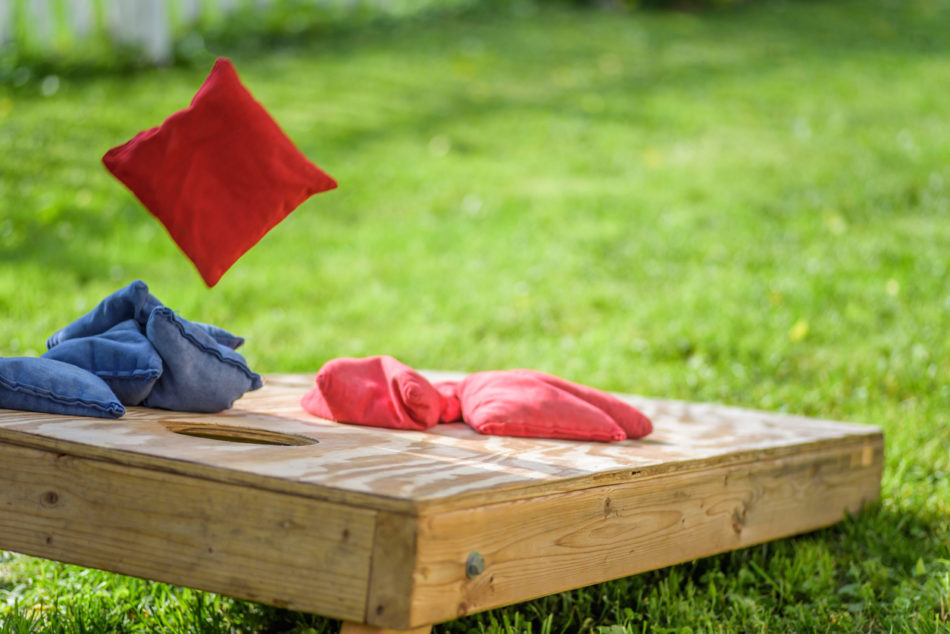 Without a doubt, playing cornhole is the ideal way to pass the time in the summer. It's fun, competitive, and people of all ages can play. You need a cornhole board, beanbags, and some free time to enjoy this activity. Cornhole boards can be expensive to purchase, but you can save a ton of money by making one yourself. Check out this simple DIY cornhole board project so you can enjoy a fun-filled summer without spending much money.
Tools Needed for Making a Cornhole Board
First, you'll need to gather some tools for this project, including:
Impact driver
Circular saw and blades
Hole saw
Power drill
Clamps
Materials for the Project
Second, you'll need to gather the following materials:
Wood screws
Deck screws
Flat washers
Framing studs
Plywood
Hex nuts
Carriage bolts
Assembling the Cornhole Boards
The project is relatively simple, and you can make it easier by getting a pre-drilled cornhole board instead of plywood. Either way, you will need to cut the wood to create the legs and assemble the base. You'll attach the top of the cornhole board to the base. The top has a circle that serves as the target. Then you'll finish the legs, attach them, and paint the board. You can go with plain paint or dress it up. If you have artistic skills, you can even make a Cornhuskers' themed cornhole board.
You might also like: Check Out The Milwaukee Barbarians Rugby Team
Playing Cornhole
Once you finish your cornhole boards, you'll be ready to play. You can play against a single person or have teams of two.
After choosing the teams, set up the boards so they are 27 feet apart when measuring from the front edges. Make sure there is enough room for the players to stand at each board.
Each team will start at one of the boards. Players throw the beanbags toward the board underhand, trying to get them in the circle. Teams should alternate throws until they have tossed all four beanbags.
You will earn one point if your beanbag is on the board's wood surface but doesn't go in the hole. If it is touching the ground as well, you won't earn a point. All beanbags that go through the hole earn three points for the team.
After tossing all four beanbags, the teams need to score the round. The team with the highest score will then pitch first in the next round. This will continue until a team earns 21 points. That team is declared the winner, and then you can start a new game.
This game is fun for the entire family, so get your supplies and get ready to play. You can purchase a cornhole set to play or make your board. Either way, you are in for a real treat when you spend your summer playing this game with your family.